Discover more from Who is Robert Malone
Medicine, science, bioethics, analytics, politics and life
Over 316,000 subscribers
My friend and colleague Matt Tune, who helped set up Joe Rogan interview #1757 and came with me to Austin for the studio recording, sent out a tweet yesterday - with a few photos. This particular year seems like it has stretched out forever!
Now filed under "stranger things", just before the interview, I was banned from both Twitter and Linked-in. A coincidence that I think is highly unlikely. Maybe the next "Twitter Files" drop will clarify that sequence of events.
Frankly - I had no idea how this podcast would change my life. That is until it went live, and the number of people watching it just kept going up and up and up. Some even say I even "broke Google". That is, I broke their search term algorithms, and they had to resort to cheating to control the rankings for the term "mass formation psychosis" (a term that I did not invent) to fit the main-stream narrative. Something that to this day Google refuses to admit they did (although Steve Kirsch kept the receipts). These days, I like to joke that I spoke those three little words and the entire Silicon Valley lost bladder control. That is what is generally known as a "tell".
Then came the backlash. Spotify created a special attack/"factchecking" episode, and if you use either the Spotify search engine OR Google, you cannot find the episode easily - it has been "memory holed" (a term coined by George Orwell).
Most cringeworthy was the subsequent Business Insider hit piece - whereby they pretty much got it all wrong in their fact checking. Time has continued to prove that the experimental mRNA COVID-19 vaccines are not safe, they do not stop transmission, disease or death. The long-term side effects are not known. Now we have Omicron and (no surprise) this single stranded RNA virus is always going to evolve faster than we can inject new variations of this jab into peoples' arms.
Just after the Rogan show, Neil Young and Joni Mitchell - two of my 60s "rock n roll" heroes, the "free-speech" liberators of my youth, left Spotify in a tantrum over Spotify actually allowing free speech, failing to delete the episode, and my actually having a platform to speak my truths. Because medical freedom and informed consent should never be an option, right?
Oh, except Neil Young didn't actually leave Spotify… Nor did Joni.
Ouch. So much for grandiose gestures and big statements…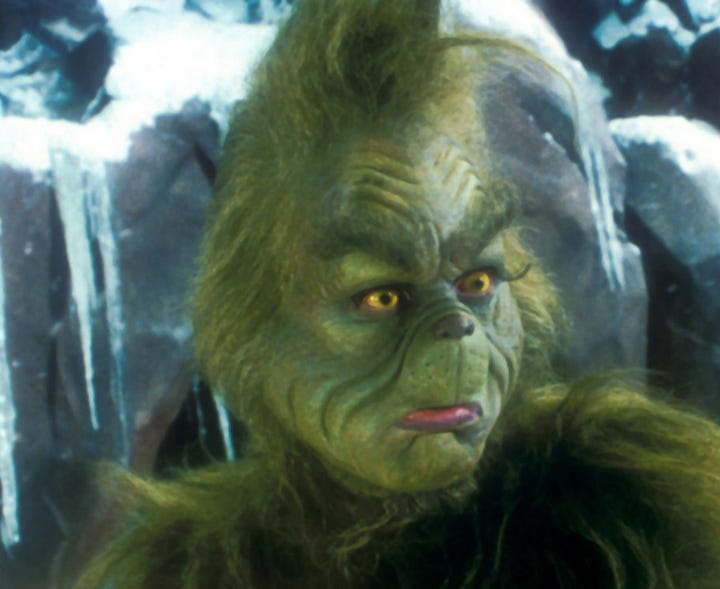 ---
More Joe Rogan fallout.
Because social media is what it is, on the day of the Rogan anniversary - yesterday, I became aware of a teacher in New York state who was fired because she dared to use the Malone/Rogan video as a teaching tool for her criminal justice class.
Adrianne Rickson, who has a phenomenal track record as an educator, was fired from her teaching job for having the temerity to provide students an extra credit option involving listening to my interview with Rogan. That assignment included a list of fundamentally important questions for the students to consider. The case went up to the Commissioner of Education and the New York State Education Department Office of Counsel, who demanded her reinstatement with back pay. Rumor has it that district refuses to follow the order…
Censorship is alive and well in America.
This brave educator makes me both incredibly sad and proud. Sad for what has happened to her and to the country that I love. Did the school district leadership never read "Brave New World", "1984" or "The Death of Socrates"? But she also makes me so proud that there are still people in America who are willing to put it all on the line, to do what is right.
So here is an intellectual leader who has given up her career, in a position that she is clearly exceptional at, insisting that academic freedom be paramount to the teaching endeavor. In fact, her students continue to advocate for her. This is what some of her students have written about her:
"An amazing educator and advocate for students!";
"Mrs. Rickson was the most amazing teacher I had … she motivated me and helped me be a better version of myself and … totally turned my life around";
"Mrs. Rickson has been my teacher for the last year and a half.  I couldn't ask for a better teacher.… Her class is the only class I have ever had where we are all a family"; and
"Mrs. Rickson is a motivational educator in a field that is in need of caring, competent individuals like her.  She inspires her students to do their best … She is an asset and BOCES is lucky to have her as a teacher there."
---
Then there is an online petition for the Reinstatement of Adrianne Rickson. It reads:
We respectfully request that the BOCES board of education and those with the power to do so would reinstate Ms. Rickson as a Criminal Justice teacher at Capital Region BOCES.

We stand behind her for the following reasons:

1. Ms. Rickson was an awesome teacher that got students engaged, taught them critical thinking and how to think for themselves. Students wanted to attend her class, were attentive and actively learning.
2. Ms. Rickson provided a stable environment within her classroom where the students felt safe during times of extreme uncertainty. She cultivated a strong sense of community and the culture of family where students developed caring relationships and checked on one another if anyone missed class. 
3. At no time did Ms. Rickson endanger any students (physically or emotionally).
4. Since her sudden dismissal, students have been sitting idle half their school day everyday. There is no coordinated curriculum. BOCES is failing to provide these students with the education that was advertised to them.

We urge you to consider the negative impact Ms. Rickson's absence from the classroom has had, and continues to have on the students! Bring back Ms. Rickson and the living and learning community she created in her classroom for the students!
To sign the petition (yes, anyone can sign it), click on the button below
---
I do wish I could find a way to thank Ms. Rickson for standing up for academic freedom, and if there is anyway I can help her in this battle, I am more than happy to do so. Hopefully this essay will provide some modicum of support and encouragement for her courage and cause.
And by the way, Joe's family dog in the photo is named "Snoop".
---
Who is Robert Malone is a reader-supported publication. To receive new posts and support my work, consider becoming a free or paid subscriber.
---
---